Hello Hello All!! I have another beautiful Aurora Wings image to share with you today!! And hopefully in a really unique way no one has used it yet... Eeeks!! I'm so excited about this and a couple other projects using this image. I immediately was inspired by this image and had 3 ideas pop into my head just like that! So today I will show you the first and next month you will see at least one of the others!!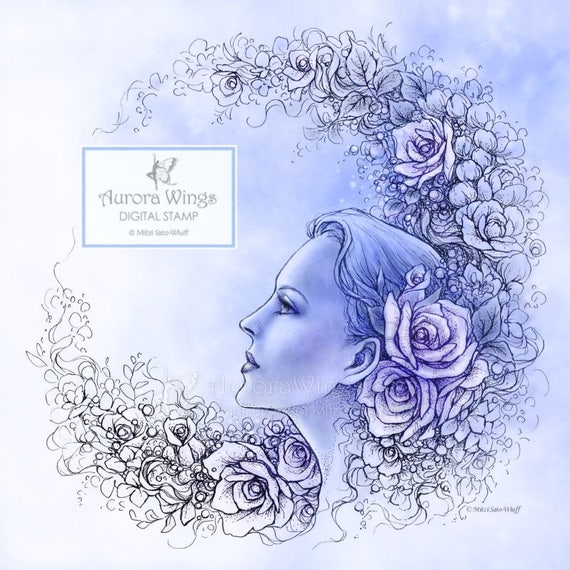 This is the beautiful "Flower Moon" image!! Isn't it stunning? And sooo different!! I have never seen anything like it!! I LLLLLOOOOVVVVEEE it!!
So wanna see what I did with it?
I colored her up bright and beautiful with a baby girls nursery or toddler room in mind! That is if my little girls don't steal it first!! LOL
Isn't it awesome!! I love the way Mitzi has the hair flowing through the whole moon; popping out in different places!! It's just so cool!!
Here she is a little closer up without any frame around her... I love how the flowers and different elements come right out to the edge for you; so you don't have a big uncolored area ya know?
Just a few close ups to show you all the stunning details Mitzi has drawn in for us!! All those water droplets(as I saw them) and all those different layers of different flowers!! Amazing!!
Thank you for another amazing image Mitzi!!!
Now if you want "Flower Moon" too you will find her here:
See you all next time!! Thanks so much for popping by!!