Good Morning!! How are you today?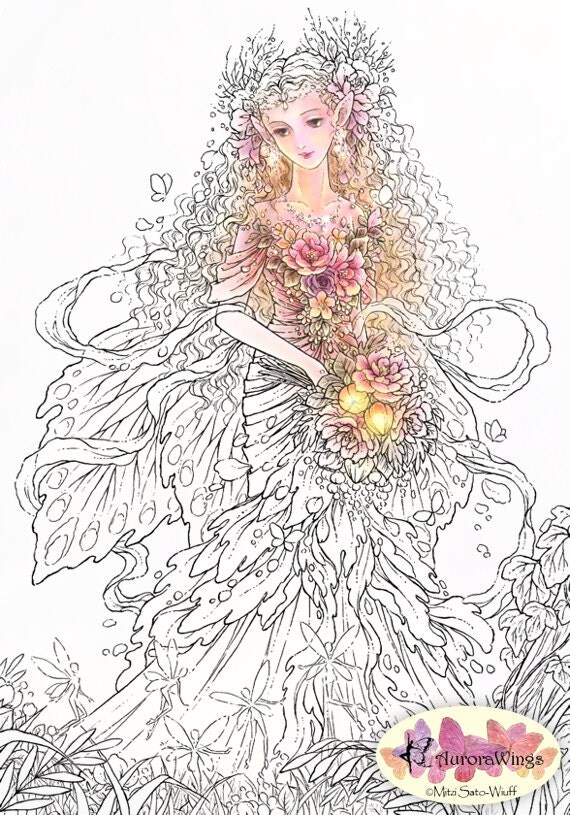 Isn't she just gorgeous?! I am not gonna lie to you this image is tricky and takes so long to color but the end result is simply stunning!!!
And then when you turn it into a finished piece of art: LOOK OUT!!!
The end result is simply stunning! In my humble opinion... LOL
Here's a close up of the embellies:
And the quote:
"...with fairy grace,
We will sing and bless this place."
-Titania, A Midsummer Night's Dream
- William Shakespeare
I chose Shakespeare for a few reasons: #1 Shakespeare is all class to me. I always think of elegance and sophistication when I think of Shakespeare. #2 This image had me thinking of A Midsummer Night's Dream the whole time I colored it. This Lady of the Forest reminds me of Titania the Queen of the Fairies in the play. #3 This specific quote was chosen because it spoke to me of what I think fairies are; peaceful, gentle and good spirited. This frame is a gift for a coworker for her birthday and I love the idea that this Lady of the Forest will bless her home.
Materials used:
Prima Flowers and Leaves
Simplicity Rosette ribbon and pearl ribbon
Recollections pearl headed pins
CTMH colonial white cardstock
Tim Holtz Victorian Velvet, Antique Linen, Dusty Concord and Faded Lilac distress inks
Bazzill basics cardstock
Liquitex Glazing Medium
Grey milk paint
CTMH Art Philosophy cricut cartridge
12x12 Frame for 5x7 picture from Michaels
And there you have my project for this week!! Thanks so much for coming by to take a look! I cannot wait to see all the classy things you create!! Someone make a candle for me k? I love the idea I just am terrified to try myself!! LOL Make sure you post whatever awesome-ness you create in the challenge at
Aurora Wings Challenge Blog
!!